Summer is a time for warmth and sunshine and these elements have a huge impact on your skin's appearance. Whether you're tanning outdoors or spending the day at an air-conditioned office, you need to protect your skin to ensure it stays healthy! Here are some tips on how to maintain healthy summer skin.
Sun Protection
It's crucial that you protect your skin from the sun during the summer months. This can be achieved with a number of different methods. The most important is always the sunblock and a hat with an adjustable strap that prevents your hair from getting in contact with the sun (hair can burn quickly). Another option is to use a parasol, which provides more coverage compared to a real umbrella.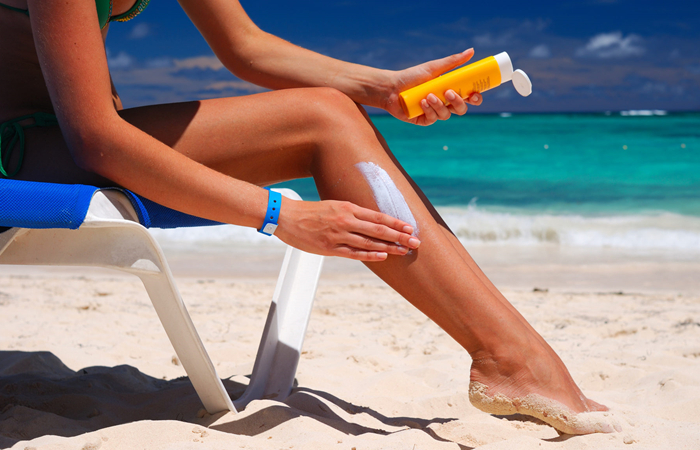 Sunblock
There are several different types of sunblock, each with its own benefits. Generally, sunscreens that contain zinc oxide and titanium dioxide protect skin better than those containing only zinc oxide due to their thicker texture. Zinc oxide sunscreens are typically white in color and do not rub into the skin well, and therefore must be applied carefully so that no residue is left behind. Titanium dioxide sunscreens are clear but tend to rub off easily with regular activity.
Sunscreen sprays are another option for people who do a lot of outdoor activities. They are quickly applied and less messy than lotion-based sunscreens, but may be harmful to the environment if they cannot be washed off after use.
It is also important to reapply the sunscreen every few hours and after swimming or sweating. This is usually referred to as "re-application", in which a pea-sized amount of sunscreen can be applied to the entire face and neck.
Sunscreen should never be used as the only method of sun protection, however – it's up to everyone's responsibility to ensure they protect themselves from harmful rays.